HoloLens 2 To Get a Windows 11 Update by June
Microsoft has confirmed that the HoloLens 2 headset will get a Windows 11 option free update by late June this year.
There have been recent reports of downsizing in the HoloLens group. Now Microsoft's corporate vice president of Windows and devices Robin Seiler is confirming the company will launch an update in June as part of its "strategic commitment to HoloLens 2 and mixed reality."
Even after the rollout of the Windows 11 update, HoloLens 2 users will still be able to use Windows 10. However, the company says that updating the headset to Windows 11 will boost app performance.
Seiler explains that the free Windows 11 upgrade will offer continuous platform support, enabling customers to have confidence in the continued security of the devices. Seiler promised that the Windows 11 upgrade will continue getting monthly security servicing updates that will fortify the protection of sensitive information while also enhancing app performance.
Microsoft says the upgrade to Windows 11 will also give developers new tools such as Microsoft Edge WebView2 control which will enable teams to embed web technologies such as HTML, CSS, and JavaScript into applications in "a more performant way" than was possible before.
New features for Microsoft Dynamics 365 Guides are now available, too, providing custom security features and 3D annotations which can be used in annotating anything around users that's within their arm' reach.
Apart from Windows 11 support, it isn't clear whether Microsoft has any other future plans for the HoloLens platform.
In 2021, there were reports that Microsoft had canceled the HoloLens 3 device although it later emerged that the HoloLens 3 headset would eventually be launched.
In December 2022, Microsoft's VP for mixed reality Scott Evans said that customers "don't need a successor yet" while also claiming that Microsoft was "pushing forward on all core hardware technologies."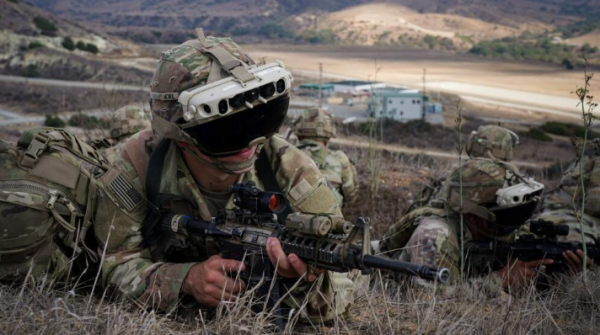 Lately, Microsoft has faced a number of setbacks with its mixed reality ambitions. The company sold 5,000 IVAS units. The IVAS is a highly modified HoloLens 2 version that was made for the U.S. Army. However, the U.S. Congress eventually blocked a $400 million order for an additional 6,900 units after reports showed that field testing had shown "mission-affecting physical impairments" and poor reliability. A week after the cancellation of the order, Microsoft laid off 10,000 employees, representing 5% of its workforce.
Credit: https://virtualrealitytimes.com/2023/04/17/hololens-2-to-get-a-windows-11-update-by-june/?utm_source=rss&utm_medium=rss&utm_campaign=hololens-2-to-get-a-windows-11-update-by-june