Meta is Planning a Fresh Round of Layoffs
Reports are emerging that Meta is preparing a fresh round of layoffs. Mark Zuckerberg reportedly shared a statement with Meta employees announcing that the company will make further cuts in its discretionary spending and that the hiring freeze will continue into March 2023.
Tech journalist Alex Heath writes that the headcount in some of the organisations in Meta will be cut back by double-digit percentages and that the total number of layoffs this time could be "in the ballpark of the last layoff" where Meta let go some 11,000 staff or roughly 13% of the company's workforce.
Meta is planning to shove some leaders into lower-level roles, according to the reports thereby flattening management layers in the company.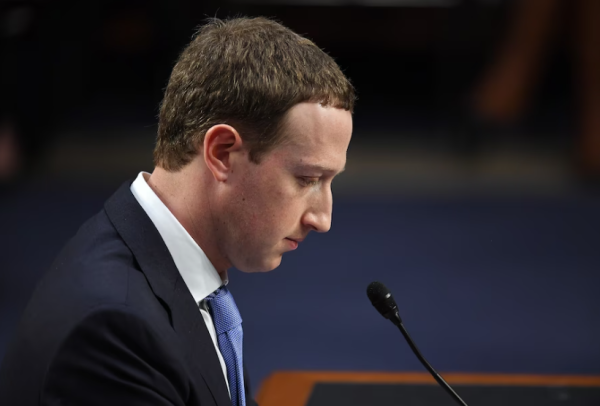 The reports state that Meta will deputise human resources, financial experts, lawyers, as well as top executives to work out plans for deflating the company's hierarchy in the company's latest downsizing and reorganisation efforts.
Pushing some of the managerial roles to lower positions will flatten the layers of management between the company's boss Mark Zuckerberg and the company's interns.
Additionally, some managers will likely be overseeing a bigger number of employees because their teams will grow in size.
The reports state that some Meta insiders expect employees whose jobs have been pushed to lower levels to quit the company which will still end up trimming the company's workforce.
On top of targeting managers, Meta is also reportedly contemplating more traditional job cuts such as slashing some jobs and projects.
The fresh cuts are targeting divisions across the company and span the globe. The cuts won't happen in a day and will likely be staggered over several months.
These latest job cuts are coming in spite of Zuckerberg assuring Meta employees that the company wasn't anticipating more layoffs, following its last jobs cuts where it sent 11,000 employees home in November 2022. Back then, Zuckerberg had informed employees that the substantial cutbacks were required "to minimise the chance of having to do more layoffs like this for the foreseeable future."
In early February 2023, Zuckerberg made a faint hint at the looming layoffs when he stated that 2023 would be the "year of efficiency" and promised investors that he would trim the middle management and speed up decision-making at the company.
Meta executives are now exploring the cheapest ways of doing the most necessary tasks at the company, according to a Washington Post report. Meta's latest cutbacks will disproportionately affect the company's staff in non-engineering roles. Meta executives will axe staff using a number of variables such as job duties, performance ratings as well as compensation.
Apart from trimming its headcount, Meta is also planning to reshuffle top executives.
The larger tech industry has been haemorrhaging jobs over the past few months as major tech players cut costs amidst harsh economic times. In January 2023, Alphabet slashed 12,000 jobs, representing 6% of its workforce. Microsoft has also announced it is planning to lay off 10,000 employees while Amazon has said it is slashing 18,000 jobs.
Meta's business is still anchored on its advertising and that revenue stream took a hit from the difficult economic times of the past year or so. The market instability resulting from the inflation has forced many digital advertisers to pull back their spending while Meta admits it overestimated the prospects of growth for the e-commerce market.
Meta's advertising business also suffered after Apple instituted new privacy restrictions that made it mandatory for app-makers to explicitly ask users whether their online activity should be tracked which impacted Meta's ability to provide targeted advertising.
Stiff competition on the social media scene is also coming from new startups like TikTok which are skimming off Meta's marketing dollars. Meta reported that Facebook lost its daily users count in 2022, the first time it has been hit by a dip in users in its 18-year history. In its earnings call in early February, Meta also reported its third straight quarterly revenue drop for the last quarter of 2022.
A few days ago, Zuckerberg revealed a new subscription service where users can pay a monthly fee of $11.99 or $14.99 for account verification and to obtain access to customer support. This week, Meta is rolling out this service in Australia and New Zealand.
Meta is still losing tons of money in its longer-range bet on the Metaverse. In a recent earnings call, the company said it expects its Reality Labs division, which lost over $10 billion in 2022, to lose even more money in 2023. Meta will likely also face serious competition this year from the likes of Apple.
Credit: https://virtualrealitytimes.com/2023/02/24/meta-is-planning-a-fresh-round-of-layoffs/?utm_source=rss&utm_medium=rss&utm_campaign=meta-is-planning-a-fresh-round-of-layoffs