Android 11 OS to run the enterprise apps you depend on
Integration with common MDM solutions for easier device management
Increased security with integrated memory management
Expanded WiFi capabilities for diverse workplace environments
PERFORMANCE AR SMART GLASSES FOR THE DESKLESS WORKFORCE
Our innovative Vuzix Blade 2™ smart glasses connect frontline workers with critical AR systems, enabling hands-free, heads-up access to data and remote expertise, all in a sleek, lightweight form factor. 
Keep your eyes protected with an ANSI Z87.1 certification while maintaining focus on your work. Ultrabright waveguide optics merge digital instructions onto real-world tasks, removing distractions and vision occlusion, ultimately reducing error rates and making your connected workforce more effective.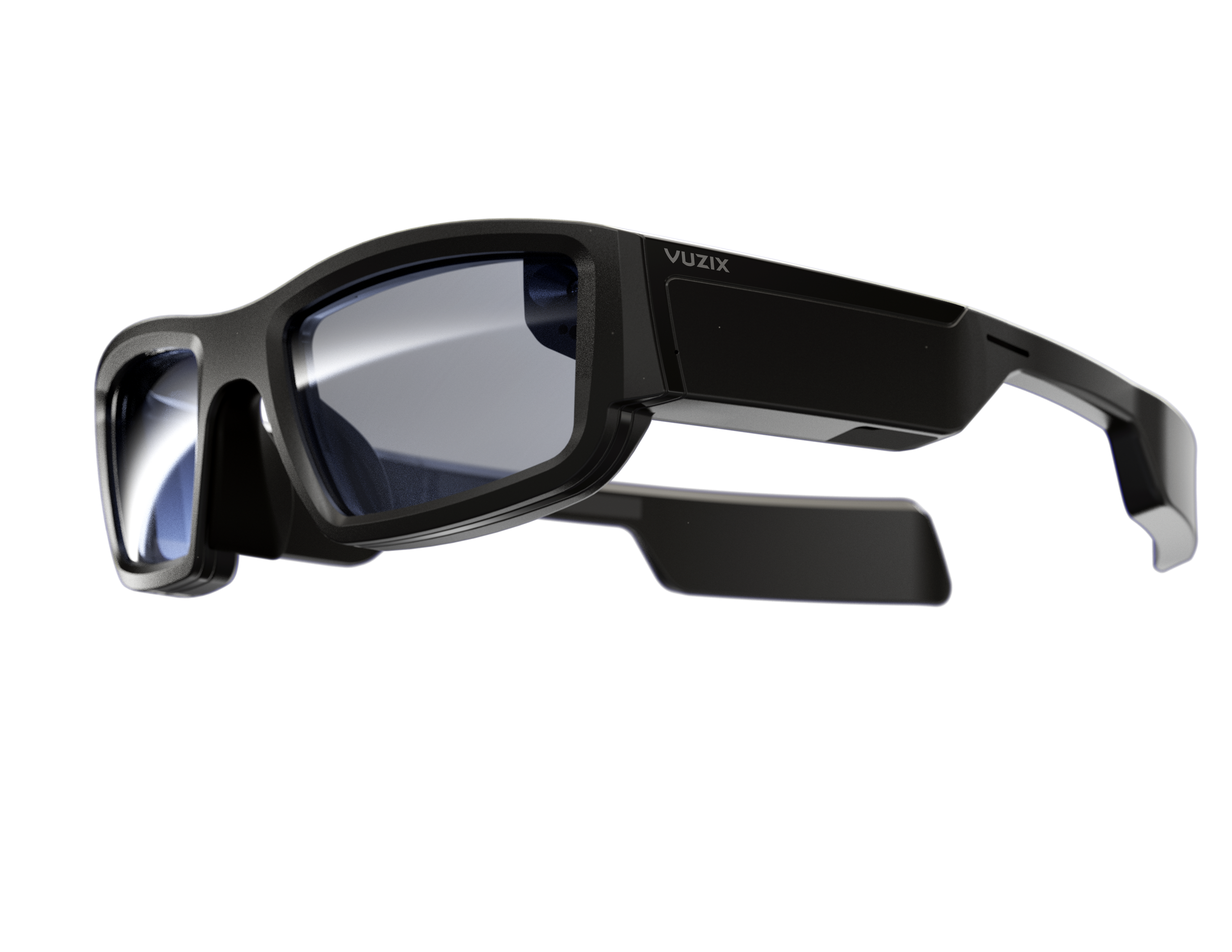 Furthermore, the Blade 2 is now equipped with 5GHz bandwidth (Wi-Fi) capabilities. The 5GHz upgrade means increased channels are now available with the Blade 2 giving users better network access options. The increased specifications also means the device is more flexible for use in different environments.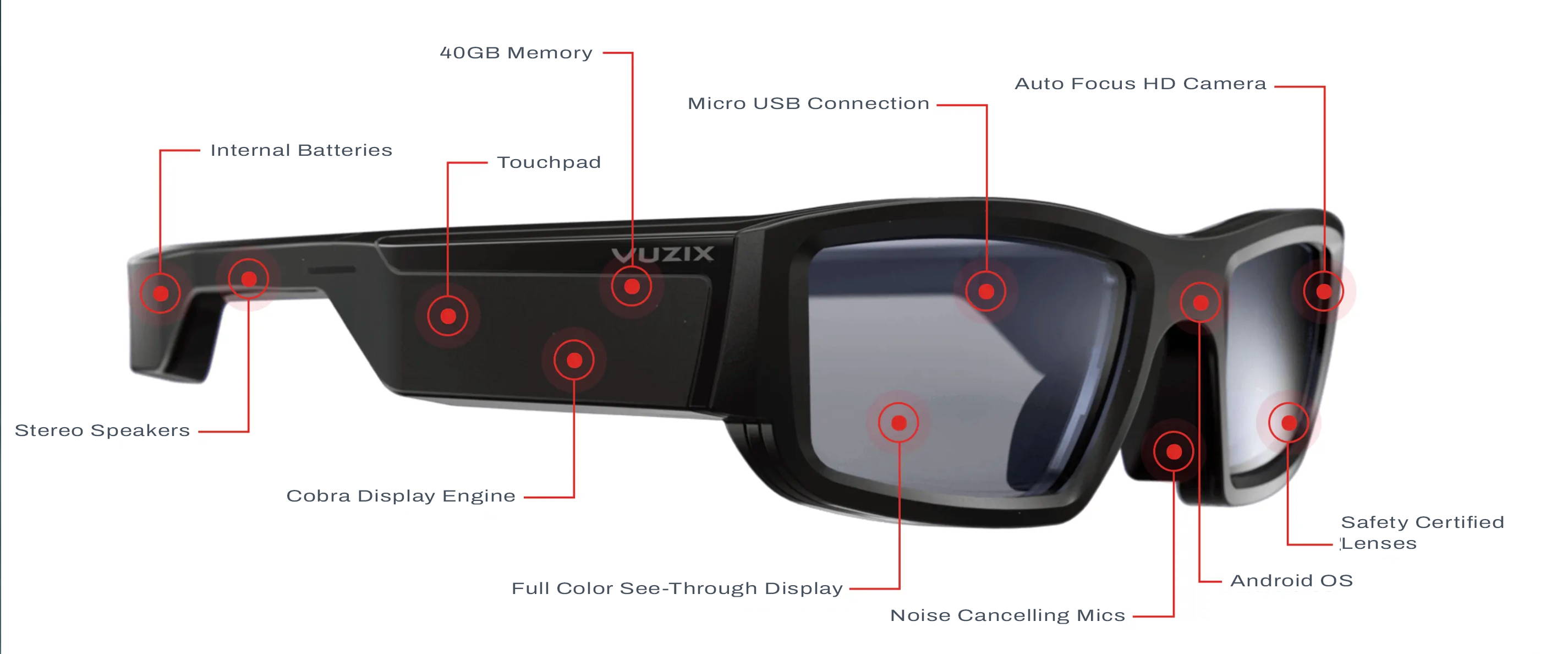 Optics
Display resolution: 480x480 color display
Display type: Wave Guide Projection Technology
Aspect: 1:1 ratio
Field of View (diagonal): 20 degrees, equivalent to a 6 in. mobile device held at arm's length (17 inches)
Brightness: > 2000 nits 24-bit color
Right eye display
Prescription inserts available
All lenses UV protected
Certifications
ANSI Z87.1 safety certification
Full UV protection lenses
Controls
Multilingual voice control capabilities
2-axis touchpad with multi-finger support
Companion app for Android & iOS devices
System
Andriod 11 OS
40GB built-in memory
Quad Core ARM CPU
Internal LiPo rechargeable batteries
Audio
Integrated stereo in-temple speakers
Dual noise-cancelling microphones
Connectivity
5.0 and 2.4GHz WiFi and Bluetooth wireless
USB 2.0 Micro-B
Camera
8-megapixel camera
Auto-focus
Streaming video
Integrated barcode scanner
Integrated Head Tracker
3-degree of freedom head tracking
3 axis gyro
3 axis accelerometer
3 axis mag/integrated compass
Environment
Operating temperature 0ºC to 35ºC
Operating humidity 0% to 95% RH
Storage temperature -30ºC to 70ºC
Storage humidity 0% to 95% RH
Supported Languages
English
Spanish
German
Mandarin- Simplified Script
Mandarin- Traditional Script
Cantonese- Simplified Script
Japanese
Korean